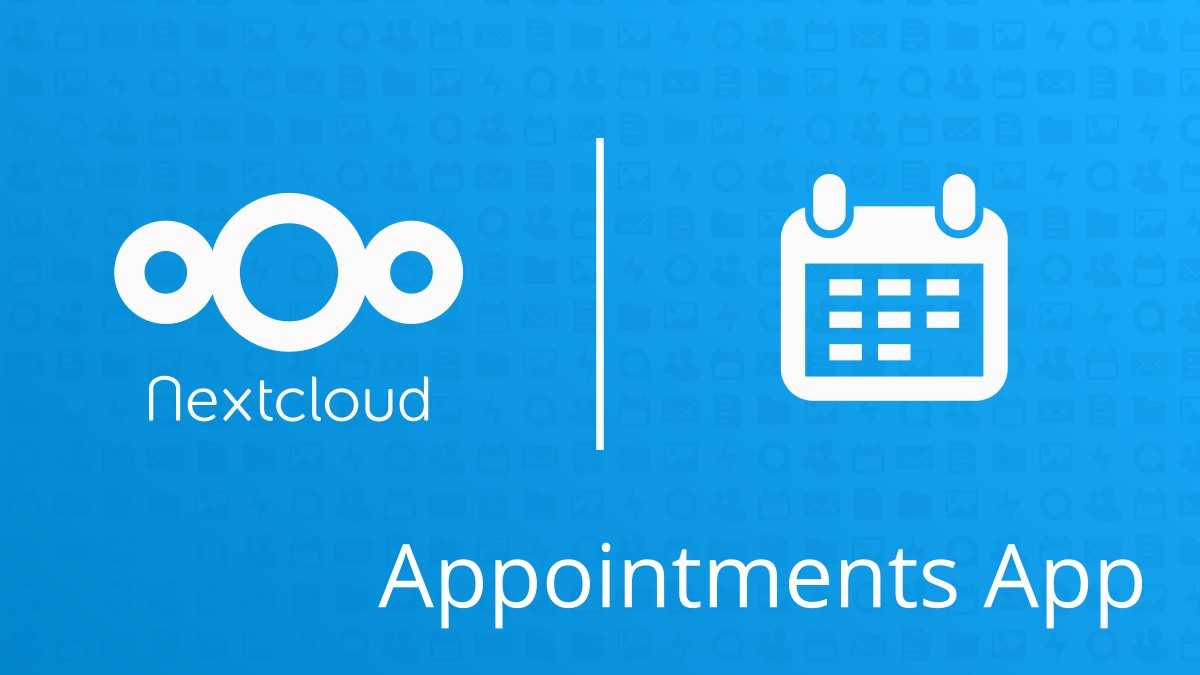 Appointments App | Nextcloud
Book appointments into your calendar via a secure online form. Attendees can confirm or cancel their appointments via an email link.
Calendar, Scheduling, Office
About
Appointments is highly customizable, feature-rich scheduling application for Nextcloud. In addition to Nextcloud Calendar integration, it is supported by all CalDAV compatible calendars including iCal, Android, Gnome and Google. Thanks to easy setup, personalized email notifications and embeddable request form with support for GDPR compliance you can start booking appointments within minutes. In order to streamline your workflow and match usage patterns new features and options are added on regular basis, please feel free to request new functionality or report bugs on this GitHub issue tracker.
Features
Timezone detection & casting
Two-way email notifications
Double booking protection
Custom email text
Booking page style override
GDPR compliance support
Embeddable
Recurrence rules (RRULE) support
External availability management
Adjustable minimum lead time
Appointment titles
Up to 10 booking pages per user
Booking page directory built-in
More to come...
Support Development
Appointments App is a free and open source software distributed under the AGPL license. If you find this application useful and want to contribute to general development or sponsor a feature please visit the Funding page.
If you can contribute code, please contact me directly or open a pull request on GitHub.