Nextcloud Appointments App
Open Source Project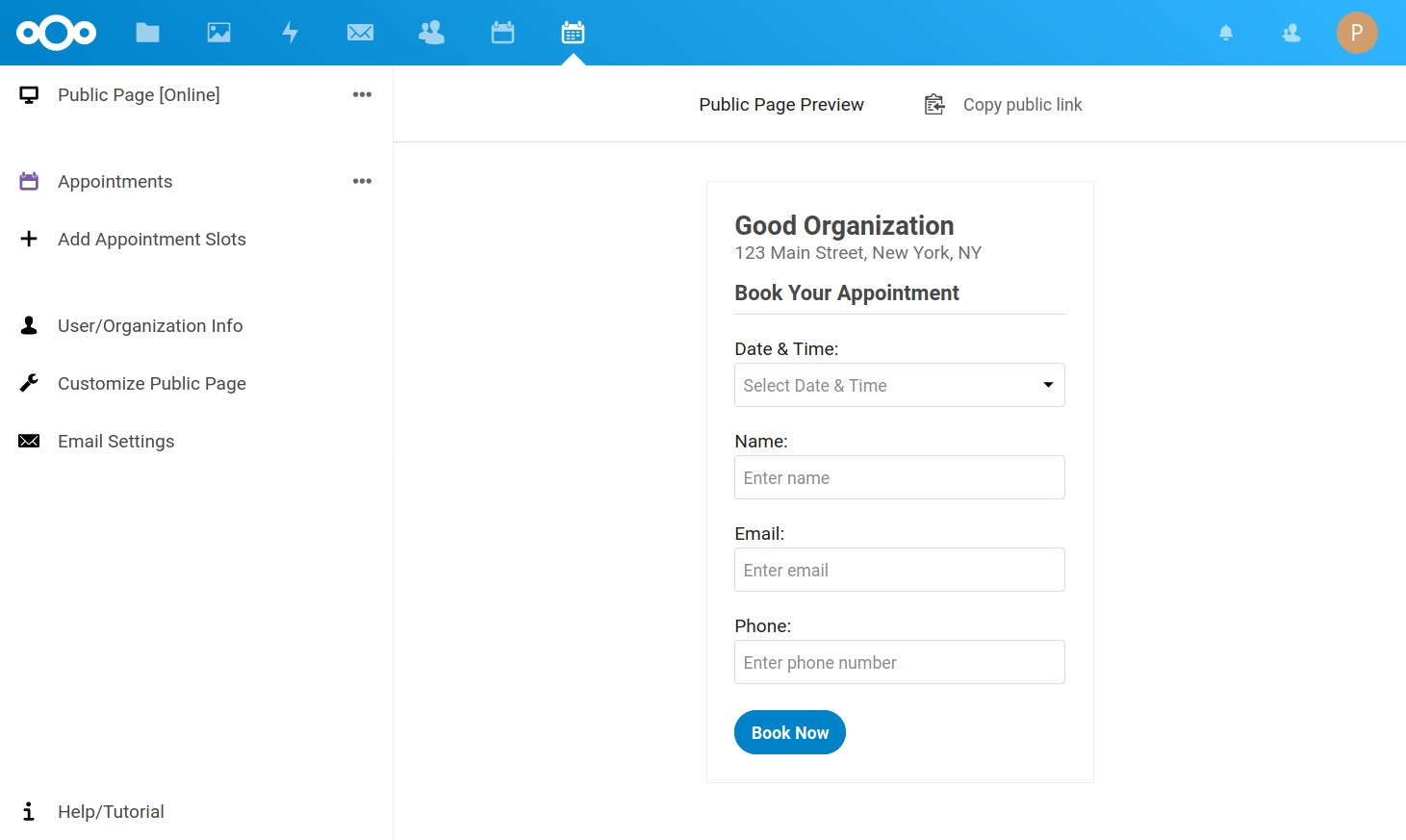 Appointments is highly customizable, feature rich scheduling application for Nextcloud. Book appointments into your calendar via secure online form. It is supported by all CalDAV compatible calendars including iCal, Android, Gnome and Google.
Thank you,
You rock! Your contribution will help improve and further develop Appointments app for Nextcoud. Please don't hesitate to request features or open issues on the github, they will get priority status.
Your payment has been processed, and details will be sent to the email address you provided.
Sincerely,
Sergey Mosin